Tuesday, June 7, 2016 / by Sarah Hunter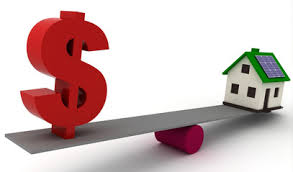 With housing prices increasing, now is the time to invest in your home to capitalize on its value. Whether you just bought a house or you have lived there for a while, the fastest way to increase your home's value is by making a plan. Start slowly. If your home is new, get to know it. If you have already been there a while, get started. List the things you want to change and the updates you would like to make. Take the list and categorize by how much it may cost, including your time and money. Be realistic.
Once you have a categorized list, take a look and prioritize what is a real "must have" and what is more of a dream. See if you can come away with a reasonable balance. Once you have made a plan, do research or talk to a realtor to see what sort of return those improvements may bring.
Here's what veteran real estate professionals from around the country have to say about what home improvement projects pay off, whether you are selling now or in the future.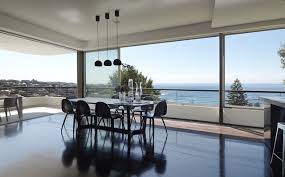 1. Create Space
Knock out a non-structural wall, or even remove that kitchen island. Anything that opens the space and creates a sense of flow in the house is generating a response from buyers who can afford to be choosy. For the price of a few hundred dollars, you'll transform the feel of the house. Right now buyers want a wide open floor plan, the living room right off the kitchen. They are into big spaces.


2. Low-Maintenance Landscaping
No question that shrubs and colorful plants will add curb appeal to any home. Purchase plants that are native to your region or plants that are drought-tolerant, these require less water and maintenance, which means more savings to you and more green in your wallet.


3. Let in the Light
If you have boring lights in your dining and living rooms, consider replacing one of the room's lights with an eye-catching chandelier. Home stores offer a wide range of inexpensive, but nice-looking, ceiling fixtures these days. If you have a ceiling fan and light, you can also buy replacement fan blades (leaving the fan body in place) to update the fixture's look

.
4. Mind the mechanics.
Walk around your home and make a list of all the little things that are broken or in need of repair. Individually, small repairs might not seem important, but if every room has just one thing wrong, those small things will add up to create the impression that your home has been neglected. If you don't feel comfortable tackling the repairs yourself, hire a handyman for a day and watch your "to do" list disappear. Staying on top of maintenance today eliminates problems down the road should you decide to sell.
5. Home Begins at the Front Door
Do you have a flimsy little knob on your main entry door? If so, spring for a substantial-looking handle-and-lock set. A nice, big piece of hardware on the front door signals to newcomers that this is a solid home.
6. What's Under Your Feet?
Carpeting is another detail that can quickly update a home and make it look cleaner. A professional carpet cleaning is an inexpensive investment, especially if your rugs are in good shape and are neutral colors.If your carpet is showing serious wear, cover it with inexpensive, strategically placed area rugs. Unless it is truly hideous, most real estate agents don't suggest replacing wall-to-wall carpeting right before you sell your house. The new homeowners may want to choose their own carpeting after they move in.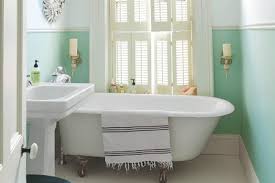 7. Easy Bath Upgrades
Bathroom updates are always a smart move. Even if you can't afford a full remodel, small changes such as replacing dated wallpaper with a faux or textured finish and replacing old lighting will update the room without denting your wallet.
8. Neutral Wall Colors
One of the simplest, most cost-effective improvements of all is paint! Freshly painted rooms look clean and updated — and that spells value. When selecting paint colors, keep in mind that neutrals appeal to the greatest number of people, therefore making your home more desirable.


9. Remove the Question Marks from Your House
Haas calls it the "What's that?" factor, and whatever it is, fix it or remove it. The more questions, the more people are likely to say, 'We don't want that house. Sometimes it's the quick fix that someone put in thinking, 'I can live with it. Those fixes bite you back later when it's time to sell because prospective buyers are looking for more than jerrybuilt solutions.
10. Find Inspiration
An alternative to hiring a designer is to search for remodeling and decorating inspiration in design-oriented magazines, books, TV shows and websites. Simply tear out or print off the ideas you want to try and start your to-do list. Keep it simple — when remodeling on a tight budget, do-it-yourself projects are best.
11. Improve the air Quality Inside Your Home
Air quality isn't just about the conditions outdoors. If you have older carpets in your home, they might be hiding contaminants and allergens. The first step to determine if these need replacing is to hire a professional company to test your indoor air quality. If the results prove that your carpets should be replaced, choose environmentally friendly natural products like tile or laminate floors. Hard-surface floors are much easier to keep clean, don't hold odors, give your home an updated look and, in general, are more appealing to buyers.


12. Upgrade Kitchen.
The kitchen is still considered the heart of the home. Potential home buyers make a beeline for this room when they first view a home for sale, so make sure your kitchen looks clean and reasonably updated.For a few hundred dollars, you can replace the kitchen faucet set, add new cabinet door handles and update old lighting fixtures with brighter, more energy-efficient ones.Many companies can remove cabinet doors and drawers, refinish the cabinet boxes, then add brand-new doors and drawers. With a fresh coat of paint over the whole set, your cabinets will look like new.
Read more:
http://www.thisoldhouse.com/toh/photos/0,,20247552,00.html
http://www.hgtv.com/design/decorating/design-101/10-tips-to-increase-your-homes-value