Thursday, November 30, 2017 / by Angela Hunter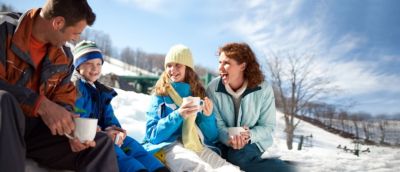 1. Trace one another's silhouettes using the back side of old Christmas wrapping paper.
2. Turn on your favorite tunes and have a dance-off.
3. Unearth last year's Halloween costumes and act out your own spontaneous drama using the characters.


4. Have a board game marathon.
5. Find Santa! Drive around your city and look for him wherever you can --- the mall, or even sidewalks.
6. Create your own fairy tale. Start with the classic "Once Upon a Time…" opener, and take turns combining classic story elements to make your own. Record what you come up with!
7. Visit the local humane society to give (and receive!) some quality cuddles.
8. Turn all the lights off and play hide-and-seek in the dark.
9. Play balloon tennis.
10. Try some science experiments.
11. Set up a game of indoor bowling.
12.Make snowflake garlands.
13.Create snow paintings.
14. Have an indoor picnic, or throw a tea party.


15.Make marshmallow men.
16.Host a living room campout.
17. Draw on windows with dry-erase markers.
18.Make apple chips in the oven.
19.Get messy with DIY slime.
20.Color pictures to send to a local nursing home.


21.Use blankets and sheets to build a fort.
22. Turn on favorite tunes and throw a dance off.
23.Build a gingerbread house.
24.Make a giant tic-tac-toe board out of masking tape on your floor. Using construction paper, make X's and O's. Take turns placing the letters down on the board until someone gets three letters in a row!
25.Make Cards. All you need is some paper, glue, scissors and a lot of creativity. You can add sequins and lace, or other loose household items that your child wishes to put on the cards.